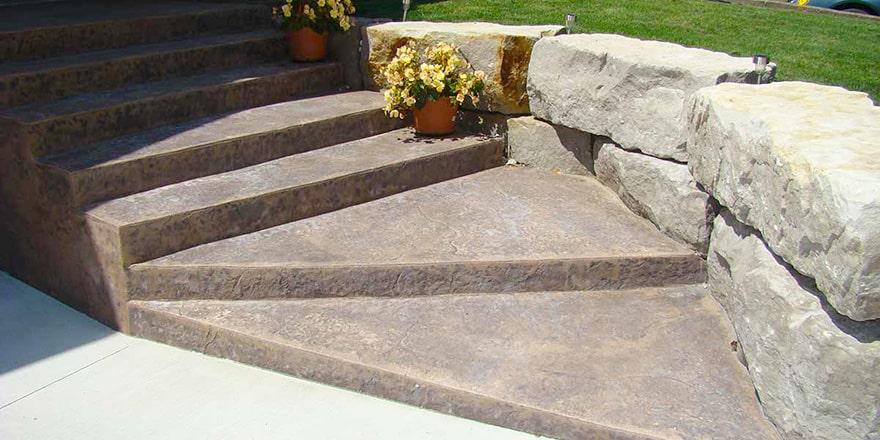 There are any number of home improvement projects that can beautify your home and make it more attractive for your family today, and any future home buyers tomorrow. Studies have proven that when it comes to hooking the attention of would be home buyers, the appearance of the exterior of your home is crucial to getting them to stop the car and tour the rest of the property. If you're looking to refresh the outward appearance of your home, one of the best projects that you can embark on includes installing decorative and stamped concrete to create attractive driveways, walkways, and patios that invite people to stroll along them.
What is Decorative Stamped Concrete?
Decorative stamped concrete is a common way to add beauty and value to your home. Stamping occurs after the concrete has been poured, but before it has a chance to harden, and affords the homeowner the opportunity to develop rich patterns in the concrete that is far more attractive than just simple run of the mill concrete. This method has the all the advantages associated with concrete, but with the ability to include striking patterns that are more reminiscent of more expensive paving stones.
Getting it Right
To make sure that your newly poured stamped concrete is installed correctly, you need to hire a professional who is fully competent in all aspects of decorative concrete design and installation. With a skilled craftsman on the job, you ensure that the final product is a beautiful addition to your property, and the results are a unique and attractive, walkway, patio, driveway, or sidewalk to adorn the exterior of your home. Decorative concrete is available in a variety of colors and designs, so you can custom design your look and make your property the most talked about and noticed front yard in the subdivision.
Call us Today
At Lester Contracting, we have the skills, knowledge, and twenty years of experience backing up our work, and we are looking forward to helping you plan and install your outdoor oasis. Call us today at 519-756-6200, or fill in the contact form on this page, and we can begin planning for your home's new beautiful look.