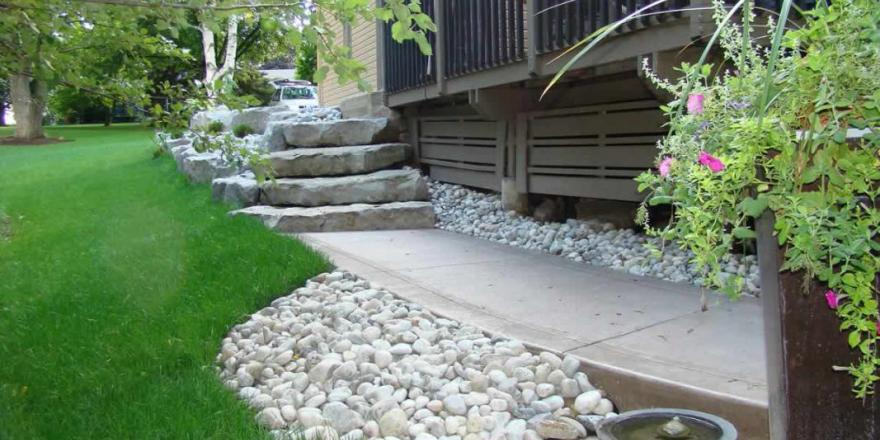 You've decided on the budget, and your outdoor project is long overdue. It's time to begin the search for not just a good landscape contractor but one that is right for you and your project.
While choosing the right contractor is an important step, many people spend more time considering their new vehicle purchase. There are plenty of good landscapers out there. The key, is finding the one that's right for you.
Your needs are specific and so should your contractor be. It will not serve you to hire a decking contractor when it's a retaining wall or a driveway you are looking for. If your potential contractor has 20 years' experience, make sure it's in the specific field you are looking for. Also, if you are having the professionals do it for you, ensure that you safeguard your project by taking a few standard measures.
Quotes
While obtaining quotes, always engage the landscape contractor in conversation regarding his past experience.
If the design for your new driveway calls for stamped concrete and quotes you obtain are from builders who have only have experience with asphalt driveways, you will want to keep looking.
If it takes any potential landscaper two weeks or more to return your call, then they are probably too busy.
It is important to understand the difference between an estimate and a quote. While an estimate is a good starting point for any potential project, it is the quote that will ultimately be more accurate. This does not mean that some unforeseen hiccups won't affect the price. Sometimes there are issues that crop up that can't be helped by either you or your contractor.
While word of mouth is a valid way to find your landscape contractor, be leery of hiring a friend or family member to be that person. The old saying "don't mix business with pleasure," will often ring true in this circumstance. You may however ask friends, relatives, and co-workers if they know of any good contractors. Many landscape contractors don't advertise their services but instead, rely on word of mouth.
Whether you hire the most expensive landscaper, or the least expensive, remember, you get what you pay for. Also keep in mind that you should look for the landscaper that fits your timeline, is experienced in the type of work you want done, and is someone you feel you can best work with.
References
After narrowing down your list of potential contractors, what's next?
Don't just ask for pictures of past projects. Visit some of the homes where the contractor has completed work.
Don't just look at projects that were recently done. You'll want to be assured that the contractor's work will stand the test of time. With 20 years' experience, these references shouldn't be hard to find.
Speak with the homeowners. Don't just take it for granted that they are happy. Any reputable landscape contractor will be counting on this type of investigation.
Finally, while many contractors will require at least 50 percent upfront, to cover the cost of materials etc., always hold something back until the job is complete. Too often, small details get left undone.
A good landscape contractor will have both the expertise and the experience to do the job right. In the end, you will want to hire a landscape contractor that will not only work well for you, but with you. After all. No one is going to be more invested in your home than you.